Tue 6 Jul 2021 09:30-14:30
Online Workshop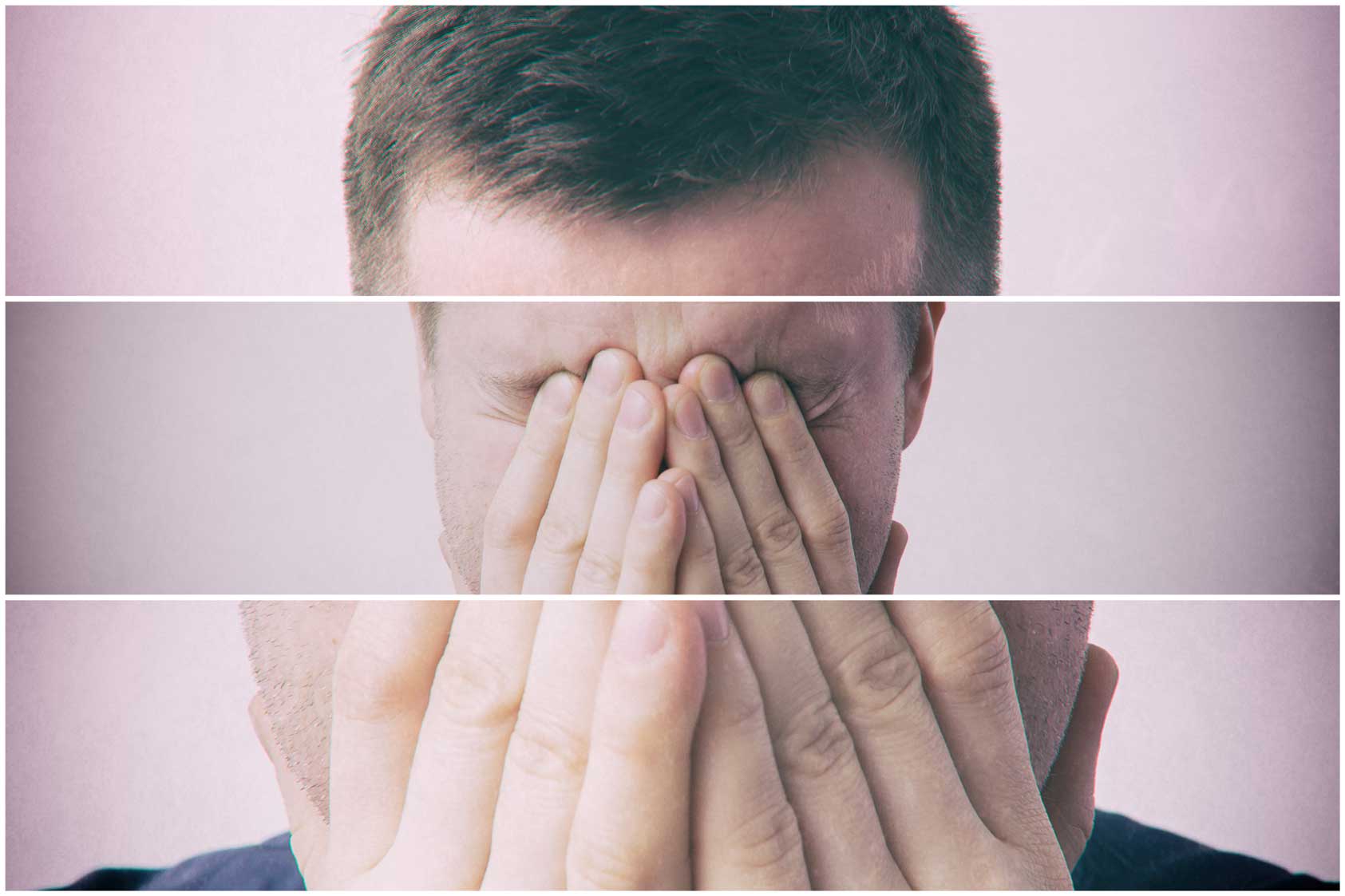 A unique clinical skills training workshop for specialised loss and grief interventions
This dedicated online learning experience will help you to deliver appropriate, effective and client-driven interventions to tackle loss related trauma with particular focus on:
Personalising IAPT interventions to fully support clients through critical events
Managing unexpected trauma during assessments and interventions to boost client outcomes
Delivering dynamic CBT therapies to engage clients in their pathway to recovery
Evaluating treatment models and investigating new opportunities for bereavement support
Attend this IAPT skills training workshop from the comfort of your own home
Share your professional experiences in a supportive group of like-minded individuals, and benefit from:
Meeting each other – turning on your videos and microphones in the breakout rooms
Listening and watching presentations and speakers' Q&A – in the main conference room with your chair
Taking part in facilitated interactive sessions – enabled by moderators in the breakout rooms
Feeding back and engaging – using the chat box and moderators sharing content in the main conference room
9:30

Join, tech support and opportunity to network in breakout rooms

10:00

Introduction, instructions and chair's opening remarks

Developing approaches to loss adjustment

Improving the effectiveness of adjustment for loss and trauma

What does 'good adjustment' look like?
Investigating critical events: intrapersonal, interpersonal and macro-level contexts
Developing a trans-diagnostic model of psychological adjustment to LTCs to improve outcomes

Advancing loss related trauma

Effectively navigating loss related trauma within assessments

Evaluating the role of post-Covid-19 trauma: complex trauma presentations and traumatic grief
Managing unexpected trauma: establishing service-wide knowledge to refer appropriately
Collaborating with counsellors and CBT therapists: what can we learn to improve treatments?

Managing grief

Adapting complicated complex grief to support clients with recent loss

How can CBT therapists manage unexpected loss and grief during other interventions?
Navigating dynamic interpersonal therapy and integrating it into existing modalities
Delivering effective assessments for the unique profile of death related to Covid-19

Investigating different grief modalities: unexpected loss and grief related trauma

Evaluating the impact of group bereavement sessions and CBT interventions
Exploring the practicalities of grief group support and delivering successful interventions
Assessing rapid access Cruse support and localised bereavement support

2:20

Chair's closing remarks

2:30

Close of online workshop
First-hand speaker experience
---
Associate Professor in Experimental Psychology & Consultant Clinical Psychologist
Dr Jennifer Wild is a consultant clinical psychologist, associate professor and NIHR Oxford Health BRC Senior Research Fellow at the University of Oxford. Her area of expertise is in developing and evaluating evidence-based interventions for improving resilience to stress, including PTSD and complex grief. Dr Wild has worked in an advisory role to the Cabinet Office on best practice for developing preventative interventions for individuals, such as emergency responders, who will be regularly exposed to trauma. She has over 70 publications, including book chapters, and a recently published popular science book on resilience: Be Extraordinary: 7 Key Skills to Transform Your Life from Ordinary to Extraordinary. Dr Wild regularly appears in the media giving advice rooted in science on how to overcome trauma-related difficulties.
£209 + VAT for one NHS or public sector place
£189 + VAT for two or more NHS or public sector places
£599 + VAT for one commercial organisation place
Booking contact: name, job title, department, email and telephone number
Event(s) to reserve for: title and date
Delegate details (for each delegate): name, job title, department, email and telephone number
Organisation details: name and address
This online meeting follows on from the annual IAPT National Networking Forum which was attended by IAPT and PWP professionals. A similar audience is expected to this forum including:
IAPT Lead, Team and Project Manager
Clinical Psychologist, HI and CBT Therapist
Clinical Supervisor & Clinical Educator
PWP, Lead PWP and Senior Psychological Wellbeing Practitioner
Commissioner of Psychological Therapy Services
The annual IAPT National Networking Forum was held online in 2021, with even more enabled networking than the face-to-face events. But don't take our word for it:
"Fantastic delivery in difficult time, wonderful and very good content which I shall use in my practice"

Staffordshire & Stoke on Trent Wellbeing Service, PWP National Networking Forum 2020
"It was really insightful to hear what the other IAPT services were doing and to feel connected to the IAPT world during the pandemic"

TalkPlus, IAPT National Networking Forum, January 2021
"Helpful and interesting overview of the on-going work in IAPT"

Kings's College London, IAPT National Networking Forum, January 2021
"This online forum was excellent, well organised and planned really well to ensure the technical aspects all worked correctly"

Combined Healthcare Stoke Wellbeing IAPT Service, IAPT National Networking Forum, January 2021
"All presented topics were communicated well. It was great to hear different timelines of service development, from our roots, to how iapt has developed and adapted more recently through the pandemic"

Rethink Mental Illness, IAPT National Networking Forum, January 2021
An online forum like no other…
Branding, marketing and education opportunities include...
Sponsor this forum and be part of a quality interactive event...
But don't take our word for it. We have had some excellent feedback from attendees to the forums that have been held to date:
"Forum was managed extremely well, and very professional"

IAPT National Networking Online Forum 2021 - 21st January 2021
"I am sure like everyone else I was apprehensive with going online, not sure how we could network, the ability for all participant's to participate and the quality of the presentations - all my fears were diminished this turned in to be a great day, networking, leading and sharing still occurred and links still formed. The presentations were excellent and the quality of the forum and set up great and so easy to follow and timing excellent."

Reduce Paediatric Emergency Attendance Online Conference – 8th October 2020
"The conference has been far more engaging than in a conference centre. This I think is because of the ability to participate in chat throughout and the use of the breakout discussions." "Excellent day! Organisation was great - loved the break out rooms for chat. Virtual chat added another really useful way to interact during the day, which isn't available to us at the physical conferences."

Leading Change in Clinical Coding Online Conference - 11th September 2020
"Very informative, lots of opportunity for discussions and very well organised virtually"

Providing Support for Children on Long Term Ventilation - Tuesday 9th March 2021
I enjoyed the group chats networking listening to others experiences, I also like that there was a lead on each group so the chats were influenced and no awkward silences that can occur on web meets. I thought the larger talks were really good and easy to listen to.

Modernising Outpatient Services Online Conference – 16th September 2020
"This is my first experience of an online conference and thoroughly enjoyed it. Wasn't sure what to expect. Would recommend to colleagues to attend future events" "This has to be the best online conference I have been to, I really enjoyed the breakout rooms"

Advancing Ulcer Care Management Online Forum – 29th September 2020