Thu 4 Nov 2021 09:30-15:30
Online Workshop
Led by commissioners Louise Brent and Dawn Gough, this online workshop will tackle your common challenges for writing and presenting a winning business case. Your experienced leaders will shed light on how to collect relevant supporting information, navigate areas of governance and effectively monitor your new service pathway. Plus, benefit from stimulating interactive discussions and benchmarking with other attending project managers, programme managers and transformation managers.
Building a Successful NHS Business Case brochure: save, print or share with your colleagues.

You may also be interested in Compassionate and Supportive Leadership Skills taking place on 6th October 2021, Resolving Verbal Complaints taking place on 16th November 2021 or NHS Team Wellbeing and Resilience taking place on 3rd February 2022.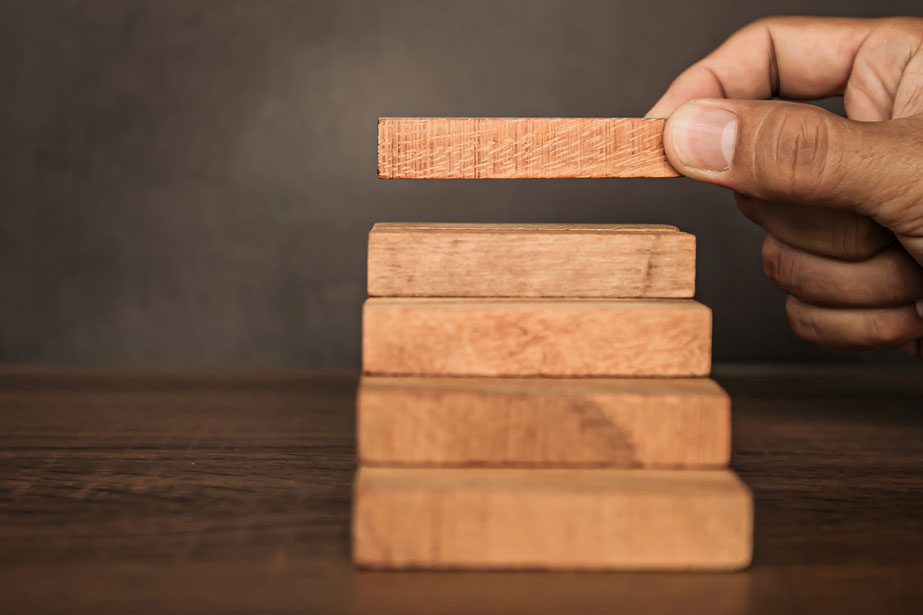 5 hours Continuing Professional Development: what you will learn
With direct access to decision makers who are ready to help you set your business case apart from the rest, build your confidence and learn how to:
Map your project to ensure that you have clear objectives
Find the right local and national information for your project
Advance data collection skills to ensure that your data is clear and succinct
Investigate how to combine your aims with stake holder objectives to win over your CCG
Advance your approach to building business proposal with expert guidance
Advance cost analysis skills to ensure that your project is appealing to commissioners
Improve your presentation skills and learn how to deliver clear and direct presentations
Attend this one day workshop and maximise your potential for success
Explore new terms and develop key principles by:
Meeting each other – turning on your videos and microphones in the breakout rooms
Listening and watching presentations and speakers' Q&A – in the main workshop with your leader
Taking part in facilitated interactive sessions in the breakout rooms
Feeding back and engaging – using the chat box to share content in the main workshop
9:30

Join, tech support and opportunity to network in breakout rooms

10:00

Introduction, instructions and leader's opening remarks

Stage One: Enabling strategic planning

Mapping out your project to meet objectives, improve sustainability and maximise engagement

Agreeing on your business case objectives and coherently expressing your project aims
Finding the right supporting public and local data: where it is and how to find it
Understanding your stakeholders objectives to maximise their engagement in your project
Measuring the value and understanding the impact of recurrent work to ensure it is sustainable

Interactive session: How to improve your proposal format

Develop sustainability plans, investigate how your proposal will improve your service and create contingency procedures should your project come to an end

Utilise this time to ask your burning questions and vocalise your future development plans to solidify your learning and troubleshoot potential challenges.

Stage Two: Setting out your service pathway

Creating a new service development pathway

Understanding the scope of local templates: what to include, exploring cost and areas of governance
Delivering a clear and direct presentation to reach engagement and maximise your impact
Adopting a whole team approach to gain assurance and develop your business case

Interactive session: Devising and preparing your business proposal

How closely do you work with the patients? Do you include them in the room for service review?
How you think public spending should be agreed?
How do you select proper data?
Who should you speak to and how do you get their involvement?

Take this time to ask your questions to you workshop leaders, plus develop your plan through thought provoking discussion

Stage Three: Mobilising your business case

Bringing your proposal into action, managing professional conflict and sharing responsibilities

Understanding standard operating procedures to develop your pathways and link your service to the community
Creating a team of clinicians to support your proposal to commissioners
Investigating how long you should monitor your new service pathway to ensure its effectivity

3:30

Close of workshop
Share in first-hand experience
Gain a professional edge with your experienced workshop leaders by learning how to write and deliver successful bids:
---
Transformation Project Lead (LTC)
North East London NHS Foundation Trust
---
North East London NHS Foundation Trust
£299 + VAT for one NHS or public sector place
£249 + VAT (each) for two or three NHS or public sector places
£599 + VAT for one commercial organisation place
You can reserve a no-obligation place whilst you apply for funding
Booking contact: name, job title, department, email and telephone number
Event(s) to reserve for: title and date
Delegate details (for each delegate): name, job title, department, email and telephone number
Organisation details: name and address
This online meeting is ideal for NHS professionals working on building a successful business case in Acute Trusts, Community Services and CCGs. This includes but is not limited to:
Project managers, programme managers and transformation managers
Commissioners, project support officers and project management
NHS providers and NHS Community Providers
Presenting at the online conference 'Building your Long Covid Assessment Pathway' in June, your workshop leaders were described as by attendees 'very knowledgeable with amazingly broad insight'. Don't hesitate to book on and share in the experiences of previous delegates:
"Very well organised and flowed well - really liked the break out rooms with different people to discuss the questions raised"

Building your Long Covid Assessment Pathway, June 2021
"I have learnt such a lot that I can take back to my team"

Building your Long Covid Assessment Pathway, June 2021
"Great chance to network and share learning"

Building your Long Covid Assessment Pathway, June 2021
"Really great content and variety of guest speakers. I found it really interesting to see how other clinics have been mobilising during the pandemic"

Building your Long Covid Assessment Pathway, June 2021
An online forum like no other…
Branding, marketing and education opportunities include...
Sponsor this forum and be part of a quality interactive event...
But don't take our word for it. We have had some excellent feedback from attendees to the forums that have been held to date:
"Forum was managed extremely well, and very professional"

IAPT National Networking Online Forum 2021 - 21st January 2021
"I am sure like everyone else I was apprehensive with going online, not sure how we could network, the ability for all participant's to participate and the quality of the presentations - all my fears were diminished this turned in to be a great day, networking, leading and sharing still occurred and links still formed. The presentations were excellent and the quality of the forum and set up great and so easy to follow and timing excellent."

Reduce Paediatric Emergency Attendance Online Conference – 8th October 2020
"The conference has been far more engaging than in a conference centre. This I think is because of the ability to participate in chat throughout and the use of the breakout discussions." "Excellent day! Organisation was great - loved the break out rooms for chat. Virtual chat added another really useful way to interact during the day, which isn't available to us at the physical conferences."

Leading Change in Clinical Coding Online Conference - 11th September 2020
"Very informative, lots of opportunity for discussions and very well organised virtually"

Providing Support for Children on Long Term Ventilation - Tuesday 9th March 2021
"I enjoyed the group chats networking listening to others experiences, I also like that there was a lead on each group so the chats were influenced and no awkward silences that can occur on web meets. I thought the larger talks were really good and easy to listen to."

Modernising Outpatient Services Online Conference – 16th September 2020
"This is my first experience of an online conference and thoroughly enjoyed it. Wasn't sure what to expect. Would recommend to colleagues to attend future events" "This has to be the best online conference I have been to, I really enjoyed the breakout rooms."

Advancing Ulcer Care Management Online Forum – 29th September 2020