Online Forum
Calling all HCPs with a pre-existing knowledge of Flash Glucose Monitoring: if you work with less than 10 downloads a week, this unique forum has been created especially for you. As an intermediate course, this is a great opportunity to build on your current understanding and confidence. Taking place over three different dates and times in June, please choose from:
Please note that places are limited and available only to NHS professionals on a first come first served basis - so please only register if you plan to attend on the day.
Flash Glucose Monitoring brochure: save, share or print with your colleagues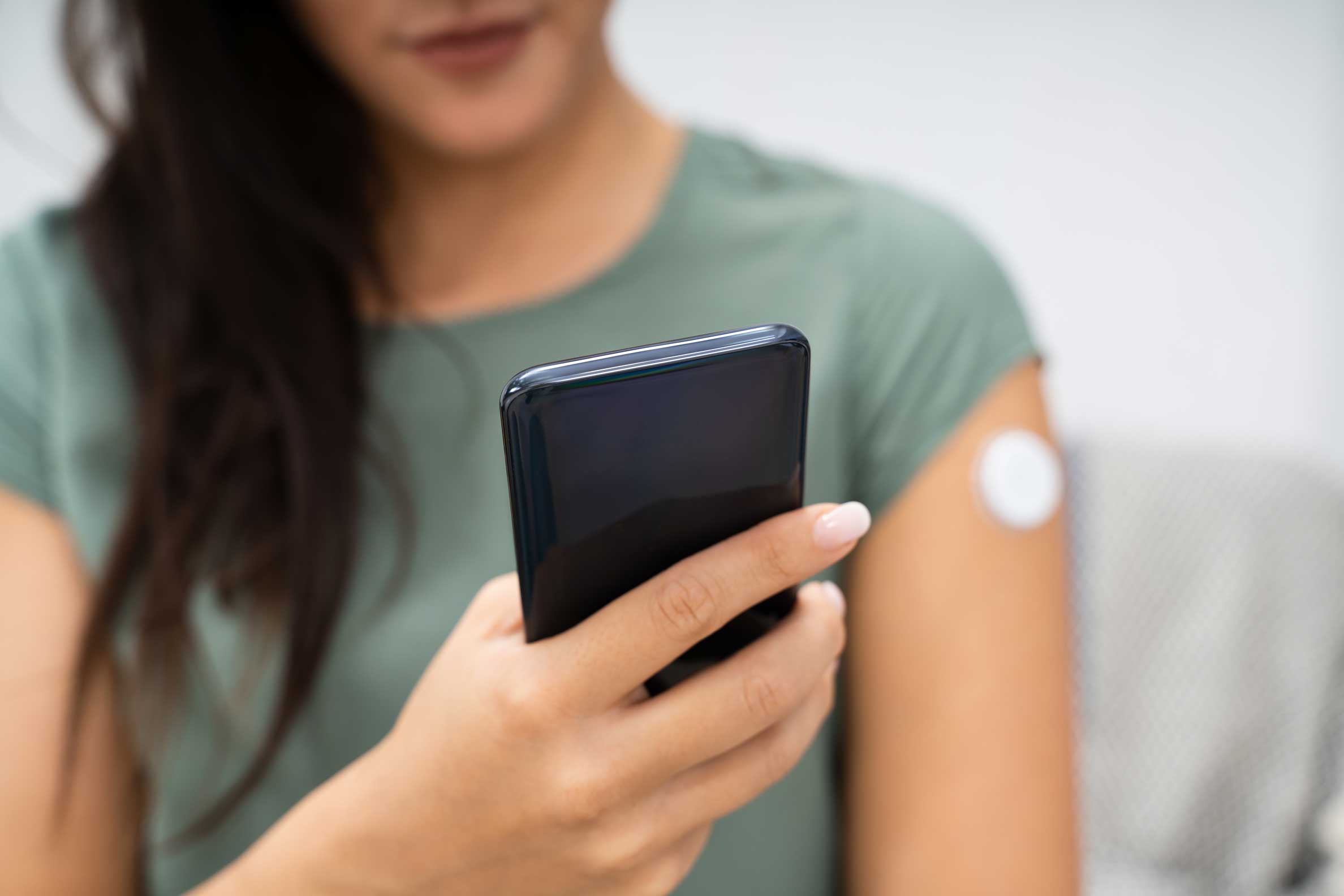 3 hours Continuing Professional Development: what you will learn
This online course will provide you with unique interactive learning, the latest technology, scientific updates and shared guidance to improve your patients' engagement. By the end of this enabling forum you will be able to:
Introduce your patients to alarms on their Flash Glucose Monitor
Implement learning from the latest Randomised Control Trials (RTCs)
Optimise Flash Glucose Monitoring technology
Streamline your consultations using a 3 step process
Understand the shift in glycaemic management
Maximise your consultations using Flash Glucose Monitoring
Utilise your pattern recognition skills to improve your patients' outcomes
Online courses in the Flash Glucose Monitoring series:
Specifically crafted to address the different challenges you have as HCPs at your different stages, choose the course most relevant to you*:

Join, tech support and opportunity to network in breakout rooms

Introduction, instructions and chair's opening remarks

Fiona Campbell, Lead Clinician for Paediatrics, Leeds Teaching Hospitals NHS Trust

National update

Update your knowledge: The latest scientific and technology updates shared

Discover the latest Randomised Control Trials (RCTs)
Explore ongoing and upcoming studies
Technology update for the second generation of Flash Glucose Monitoring
Introducing your patients to alarms
DVLA categories and hypo awareness
What is in the pipeline for Flash Glucose Monitoring?

Ramzi Ajjan, Professor of Metabolic Medicine, University of Leeds

Understanding the data

Making the most of the data: Optimise Flash Glucose Monitoring technology

Enhance your knowledge and use of the Ambulatory Glucose Profile (AGP)
Delve into the principles of Time in Range, hypoglycaemia and glycaemic variability
Understand the limitations of HB1aC and what this means in clinical practice
Build a 3 step process to reviewing downloads to streamline your clinics

Iain Cranston, Consultant Physician (Diabetes & Endocrinology), Portsmouth Hospitals NHS Trust

Interactive workshops: Solidify your knowledge to improve your patients' outcomes

Share experiences and work through case study examples, with other attendees, to ensure you understand the shift in glycaemic management and are able to improve your patients' outcomes

Iain Cranston, Consultant Physician (Diabetes & Endocrinology), Portsmouth Hospitals NHS Trust and Emma Wilmot, Consultant Diabetologist, University Hospitals of Derby and Burton NHS Foundation Trust

Improving patient outcomes

Maximising your consultations utilising Flash Glucose Monitoring

What tools does flash glucose monitoring have to improve and support your consultations? Explore real-life examples
Practicalities of virtual clinics versus face-to-face consultations for Flash Glucose Monitoring
Case study examples: collaborating with your patients to achieve the most out of your consultations
Providing informative patient education to support self-management

Emma Wilmot, Consultant Diabetologist, University Hospitals of Derby and Burton NHS Foundation Trust

Chair's final remarks and close of conference

Fiona Campbell, Lead Clinician for Paediatrics, Leeds Teaching Hospitals NHS Trust

First-hand speaker experience
---
Professor of Metabolic Medicine
Professor Ajjan (MD, FRCP, MMed.Sci, PhD) obtained his PhD from the University of Sheffield and completed his clinical training in Diabetes and Endocrinology at Leeds Teaching Hospitals Trust. Professor Ajjan's research work covers a spectrum of basic, translational and clinical studies with the common aim of reducing vascular complications in diabetes and reducing morbidity and mortality in this high-risk population. His research group described three novel mechanisms for hypofibrinolysis in diabetes, with both hypo and hyperglycaemia having key roles. Moreover, Professor Ajjan has shown a close relationship between hypoglycaemia and adverse clinical outcome in patients with diabetes. Given the pathogenic effects of high and low blood glucose levels, he has been involved in a number of studies investigating the role of continuous glucose monitoring in optimising glycaemic control in diabetes. Professor Ajjan's research work has been published in peer reviewed journals and he has over 100 publications including original papers, reviews and book chapters. His clinical practice concentrates on complicated type 2 diabetes patients with established cardiovascular disease as well as young adults with diabetes. Professor Ajjan is the R&D lead for Diabetes/Endocrinology at Leeds Teaching Hospitals Trust and the regional clinical research network lead for endocrine and metabolic conditions. He is also the lead for first year medical student teaching in Endocrinology and Diabetes at Leeds University and co-lead of the Atherothrombosis and Diabetes group within Leeds Institute for Cardiovascular and Metabolic Medicine.
---
Lead Clinician for Paediatrics
Leeds Teaching Hospitals NHS Trust
Dr Campbell has been a Consultant in Paediatric Diabetes for 21 years and runs a large diabetes service at Leeds Children's Hospital. England, UK for 450 patients aged 0-20 years. The Leeds diabetes team has a special interest in the use of technologies and integrating their use into routine clinical practice. 60 % of our patients are using insulin pumps, 30 % using continuous glucose monitoring and over 25% using the Abbott Freestyle Libre system. Dr Campbell has been the Chair of the National Children and Young Peoples (CYP) Diabetes Network in England & Wales for the last 8 years and believes that this has given her a unique perspective of the national picture in the provision of services and standards of care offered to CYP with diabetes in England and Wales. Dr Campbell has a particular interest in improving care quality and has been involved in many quality improvement initiatives in Children and Young Peoples diabetes care over the last 10 years. She was involved in discussions leading to the development of the Best Practice Tariff and its introduction to the CYP Diabetes services in England in 2012. She was also the diabetes clinician that originally developed the National Peer Review Quality Assurance Programme for Paediatric Diabetes. In addition to the above roles she is currently serving on the Council of Healthcare Professionals at Diabetes UK to ensure that the interests of children and young peoples are addressed. She is also CYP Diabetes representative on the NHS England CCG Improvement and Assessment Framework Expert Reference Group, the Diabetes UK Clinical Advisory Group, the ABCD/Diabetes UK Type 1 Right Care pathway development group, Type 1 Diabetes Collaborative and the UK Insulin Pump Network.
---
Consultant Physician (Diabetes & Endocrinology)
Portsmouth Hospitals NHS Trust
Dr Iain Cranston is a diabetes physician based in Portsmouth, UK. He has specialty responsibility for the delivery of technology-driven services (CSII / CGM etc.) to approximately 1% of the UK population. Alongside this, he is the lead diabetes clinician for the Wessex renal and transplant centre, managing individuals with specific and high glycaemic risks. He has a background in clinical research, obtained during his time at Guy's and King's College and St Thomas' Hospitals, into impaired awareness of hypoglycaemia in insulin-treated diabetes and the cerebral and endocrine mechanisms underlying the syndrome. For the last 20 years, Dr Cranston has been in practice with the goal of translating the lessons learnt from research into routine clinical care consultations. This has resulted in a focus on effective glucose monitoring strategies to underpin clinical decision-making and the development of data analytical processes to guide clinical consultations towards more effective therapeutic interventions in both type 1 and type 2 diabetes. He has published widely on this topic area (over 60 Peer-reviewed publications) and has been an invited speaker at Diabetes UK, EASD and many National meetings around the world. For the last 4 years, Dr Cranston has been a co-director in a collaborative educational project with Professor Roger Mazze (International Diabetes Center [IDC] Minnesota), at the AGP Clinical Academy, which has the central goal of educating healthcare professionals in the effective clinical interpretation of the ambulatory glucose profile derived from continuous glucose monitoring technologies.
---
University Hospitals of Derby and Burton NHS Foundation Trust
Dr Wilmot is a Consultant Diabetologist in Derby. Her specialist interests include Type 1 diabetes, insulin pump therapy and diabetes technology, young adults with diabetes and antenatal diabetes care. Dr Wilmot is chair of the ABCD Diabetes Technology Network UK. In this role she leads the delivery of a programme of educational events for multidisciplinary diabetes teams. She has led the development of a suite of national 'best practice' guides related to insulin pump therapy and is a member of the National Diabetes Audit Insulin Pump Expert Reference Group, developing the 2018 national Type 1 diabetes service level audit. Dr Wilmot has been involved in the #language matters movement which aims to improve healthcare professional communication with people with diabetes. Dr Wilmot was awarded the University of Leicester medal for excellent PhD performance in 2013 for her PhD "Type 2 diabetes in younger adults".


Join over 1500 NHS Professionals who are on their Flash Glucose Monitoring education journey and benefit from 'fabulous', 'practical' and 'very well structured' training. Take a look at how previous attendees have described our online courses:
"Informative, friendly and highly appropriate content. Really exciting day as it felt like networking and being present at a physical conference, so thank you for making it so warm and welcoming."

Foundation Flash Glucose Monitoring Online Course, October 2020
"It has pointed me in the right direction to start looking at Flash Glucose Monitoring data"

Foundation Flash Glucose Monitoring Online Course, October 2020
"It was really well organised, I liked the ability to ask questions and chat with others"

Advanced Flash Glucose Monitoring Online Course, October 2020
"I was initially very nervous about attending this course but it was absolutely fantastic"

Advanced Flash Glucose Monitoring Online Course, October 2020
"Fantastic learning opportunity. I have taken away lots of different ideas to consider when reviewing patients I wouldn't have looked at previously"

Advanced Flash Glucose Monitoring Online Course, October 2020
"Excellent session. Everyone working in Diabetes should complete this course"

Foundation Flash Glucose Monitoring Online Course, October 2020
In 2020 alone, over 650 NHS professionals attended and benefitted from our Flash Glucose Monitoring online courses. Here are just some of the job titles and organisations that attended: